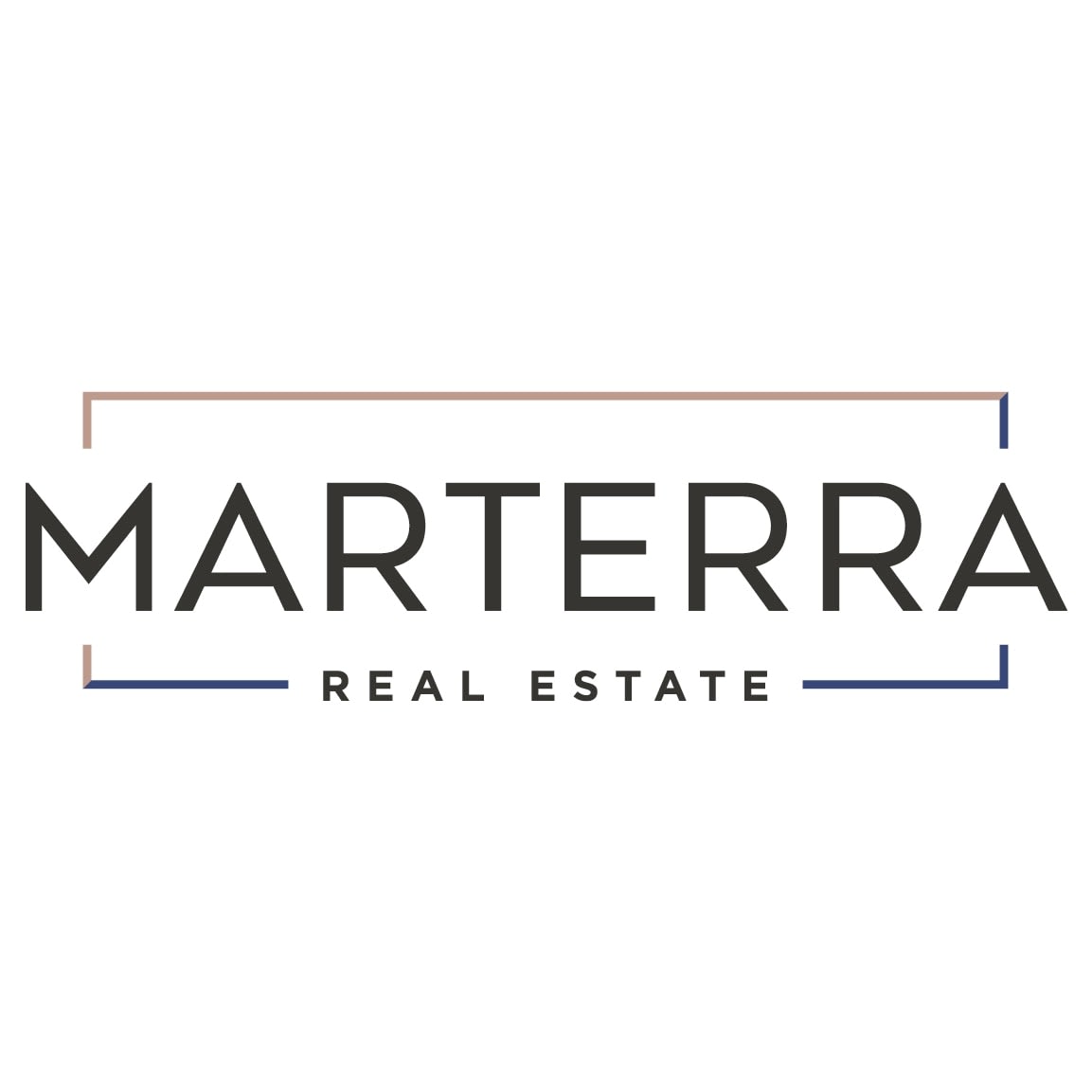 YDT Activity
Home Sales Closed Units: 6
Home Sales Volume ($): $7,490,099
Residential Properties Leased: 13
Gross Collected Rent: $1,672,885.70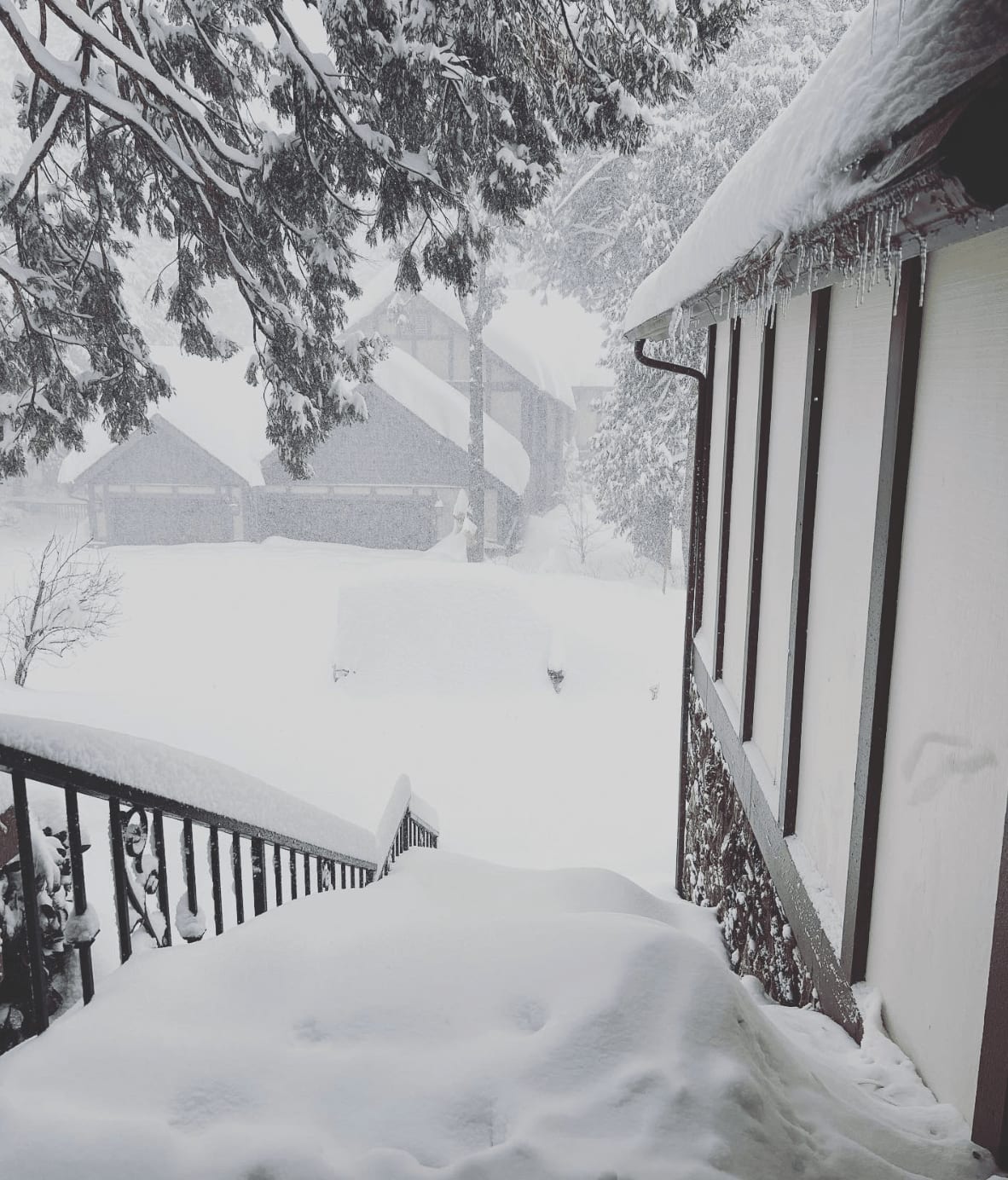 This month's market monitor comes from Lake Arrowhead, where we endured a 40-yr storm. Above is a picture of my Tahoe - look carefully and you can see my mirror sticking out on the side. Below is a picture of the lake, which was overfull, and the snowpack hasn't begun to melt. This storm should help relieve some pressure on the drought that southern California has been facing for the last several years.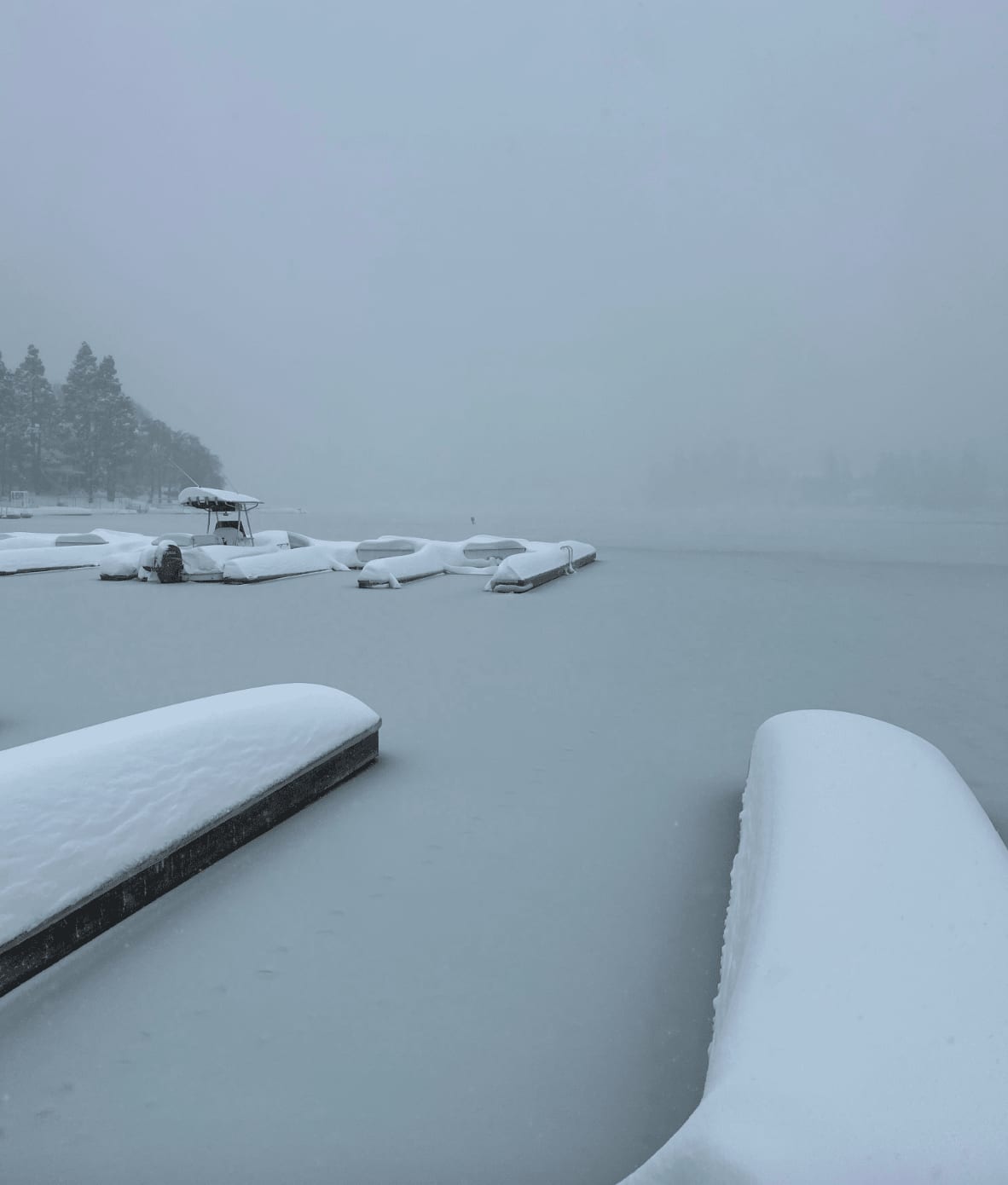 Monday morning we woke up to the news that a plow would be coming in the afternoon and we would have access to the plowed public roads outside of the community we were staying at. An hour later, we received a call that no help was coming. The plow that was slated to come broke, other plows were being shut down due to a diesel shortage on the mountain, and the available plows were backlogged for the foreseeable future.
With no exit insight, a few of us grabbed some shovels, and a 12-pack of beer and we started digging. We ended up digging our way out - 150 ft long, 10 ft wide, and 3-6 feet deep. This isn't newsworthy or insightful, I'm just super proud of what we accomplished. With questionable road conditions and another storm on the horizon, the group decided to stay put and try to make it back down the mountain once the next storm passed. We were able to get our cars out of the community and go to the store to stock up on groceries for ourselves and some neighbors. I will not be planning snow vacations for the foreseeable future.
----------------------------------
Single Family Transactional Market:
The surge we experienced in residential sales volume in the first two months of the year appears to be tapering off as interest rates trend higher. While interest rates can impact buyer demand on the margins, I am of the opinion we would need a severe recession to have a meaningful/long-lasting impact on demand. We believe that sale volume will oscillate with interest rates, meaning we will see home sales come in spurts when rates trend down towards the 5s and then taper off again when rates move closer to the 7s.
Why do we care about home sales? Residential real estate is the largest asset class in the world and its a major component of US Gross Domestic Product. Spending on residential fixed investment (residential construction, remodeling and other) was about $1.1 Trillion, in 2021, or 4.8% of the total GDP. Spending on housing services was about $2.8 Trillion in the same period, accounting for another 11.9% of GDP. If the housing market stalls out, it will have a major impact on the economy overall. If the economy pulls back in a meaningful way and inflation is tamed, the Federal Reserve will be more inclined to cut interest rates, in an effort to encourage growth.
Residential Leasing Market: Residential leasing remains strong for well-located and well-positioned properties. We are hearing reports from colleagues in secondary and tertiary locations that have seen real rental rates decline. We are seeing some early signs of softening for lower-quality rental properties within our portfolio. Additionally, we have seen a small uptick in tenants requesting relief due to financial hardship. In our 300-unit portfolio, we have seen only one property reduce rental rates with an existing tenant. Overall, the rental market is still strong, however, should the economy deteriorate from here, we would likely see weakness more broadly in the market.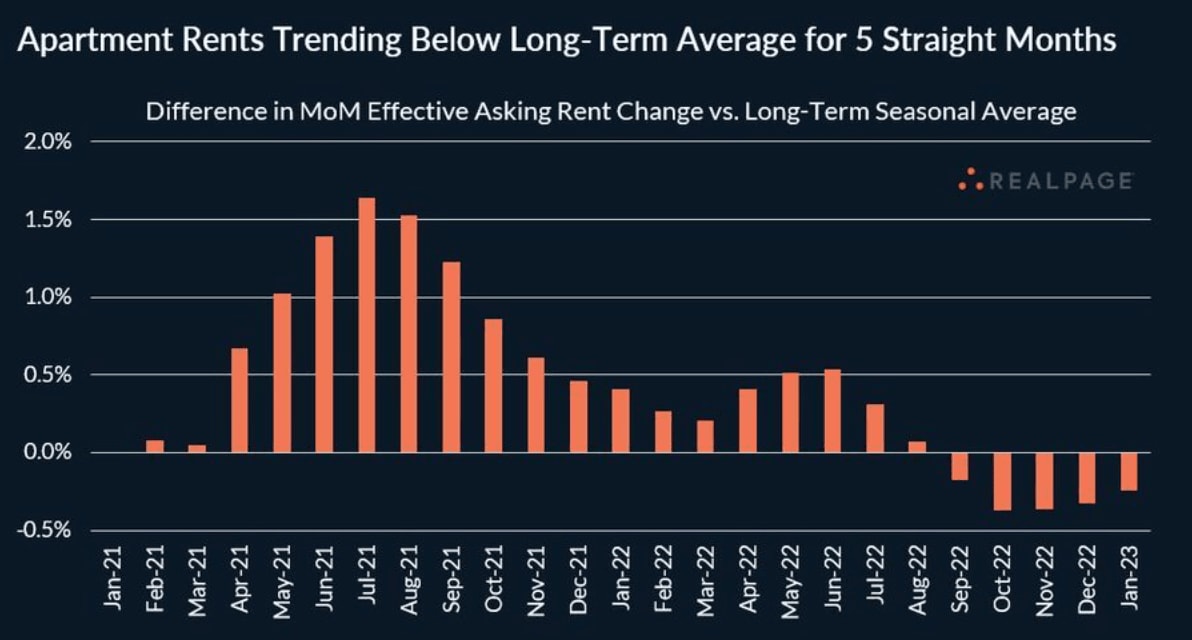 Mortgage Rates:
The first three weeks of February have seen mortgage rates increase across all loan types last week, with the 30-year fixed rate jumping 23 basis points to 6.62 percent – the highest rate since November 2022. With that being said, Fannie Mae & Freddie Mac, the two government-sponsored enterprises that federally insure the majority of loans in the US, have reduced some of their Loan Level Price Adjustments (LLPAs). These LLPAs have impacted new homebuyers looking to utilize low down payment options specifically reserved for First-Time Homebuyers. This comes in the form of reduced mortgage rates and reduced mortgage insurance premiums for these buyers. Additionally, HUD has also reduced their mortgage insurance premiums for buyers using FHA financing by 30 basis points. This would benefit up to 850,000 borrowers over the coming year, savings these families an average of $800 annually. HUD is taking strides towards making homeownership more affordable, and ensuring that people feel comfortable purchasing a home as they build towards their future. And finally, housing inventory has continued to decline, inventory is down 4.5% from January to February. Without a surplus of homes, even with higher interest rates and buyer demand cooling a bit, we are still seeing the market holding steady.
- Amit Singh Neo Home Loans
Capital Market Commentary: An interest rate swap ("Swap") is a type of derivative contract through which borrowers of floating rate debt agree to pay a sum of money to a 3rd party, in return the 3rd party will make payments to the borrower to offset increased interest expense should their interest rate increase. The Swap works much like an insurance policy for rising interest rates. Floating rate debt is very common in commercial real estate. Borrowers who have not capped their interest rate through either a fixed-rate loan from the borrower or through a Swap have seen their mortgage payments up significantly, in many instances as much as double. While this is concerning for real estate sponsors who have not capped their interest, it is also very concerning for the 3rd party issuers of interest rate swaps who are contractually obligated to make the additional interest payments on behalf of the capped borrowers. Those of us old enough to remember AIG, will remember that the credit default swaps were often cited as one of the primary drivers of the insurer's collapse.
Commercial Real Estate:
Just about $150 billion of commercial real estate debt will mature in 2023 and 2024. These assets will either need to be sold or refinanced. Due to elevated interest rates, the properties will likely not be able to support the same loan size, so additional equity will be required. If sellers are not able to contribute additional equity, the property may become a distressed sale.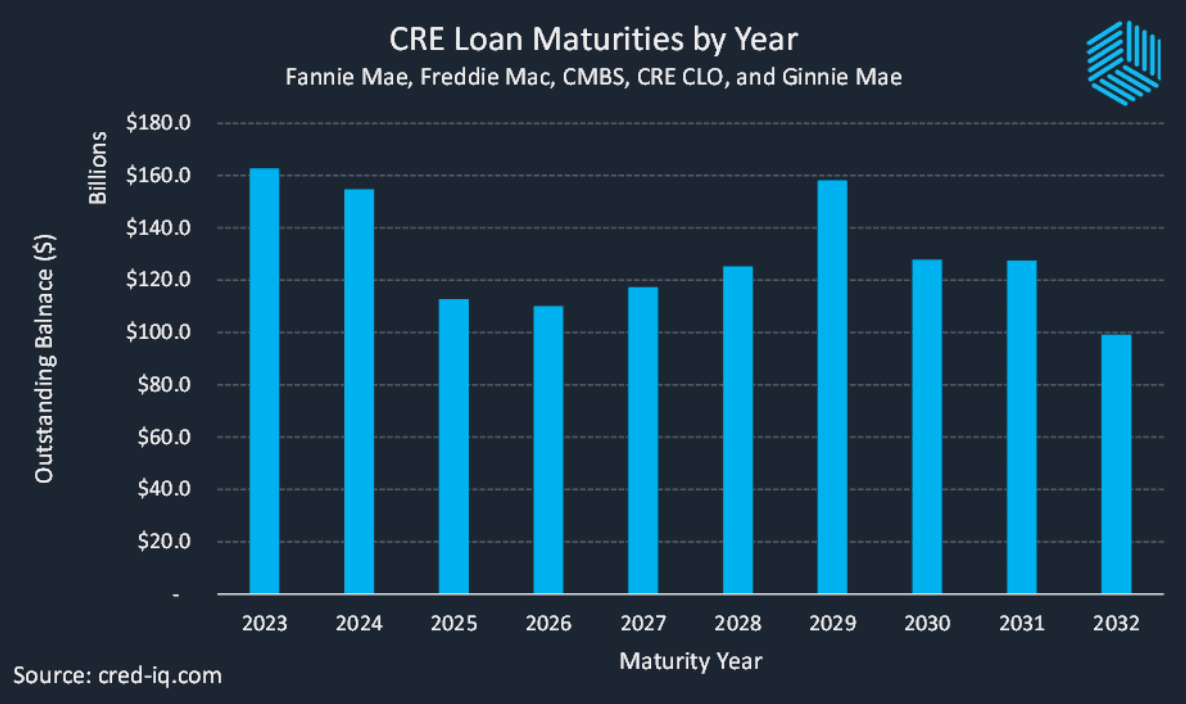 Macro Observations: The Federal Reserve has been pretty clear that its intention is to slow down the economy in order to fight inflation. While this may be known to most readers, the primary tool the Federal Reserve is using to fight inflation is higher interest rates. Jerome Powell, the chairman of the Federal Reserve has not been shy in his views that in order to achieve the desired cooling, we need to see a weaker job market and recent job numbers have been pretty strong overall. However, if you look at where jobs are being cut and where jobs are being added, we are losing high-paying jobs and adding low-paying jobs. The silver lining (from an inflation/interest standpoint) is that higher-paying jobs have a larger impact on spending than then lower-paying jobs. Additionally, much of the wage gains we have seen (which are a big contributor to inflation) are at the lower end of the employment spectrum. Evidence of this can be seen at any drive-through restaurant in coastal California. Despite a $15/hr minimum wage, the starting pay at our local McDonald's is $19/hr. Hopefully, the increase in employment at the lower end of the pay scale is the result of some form of increased labor participation.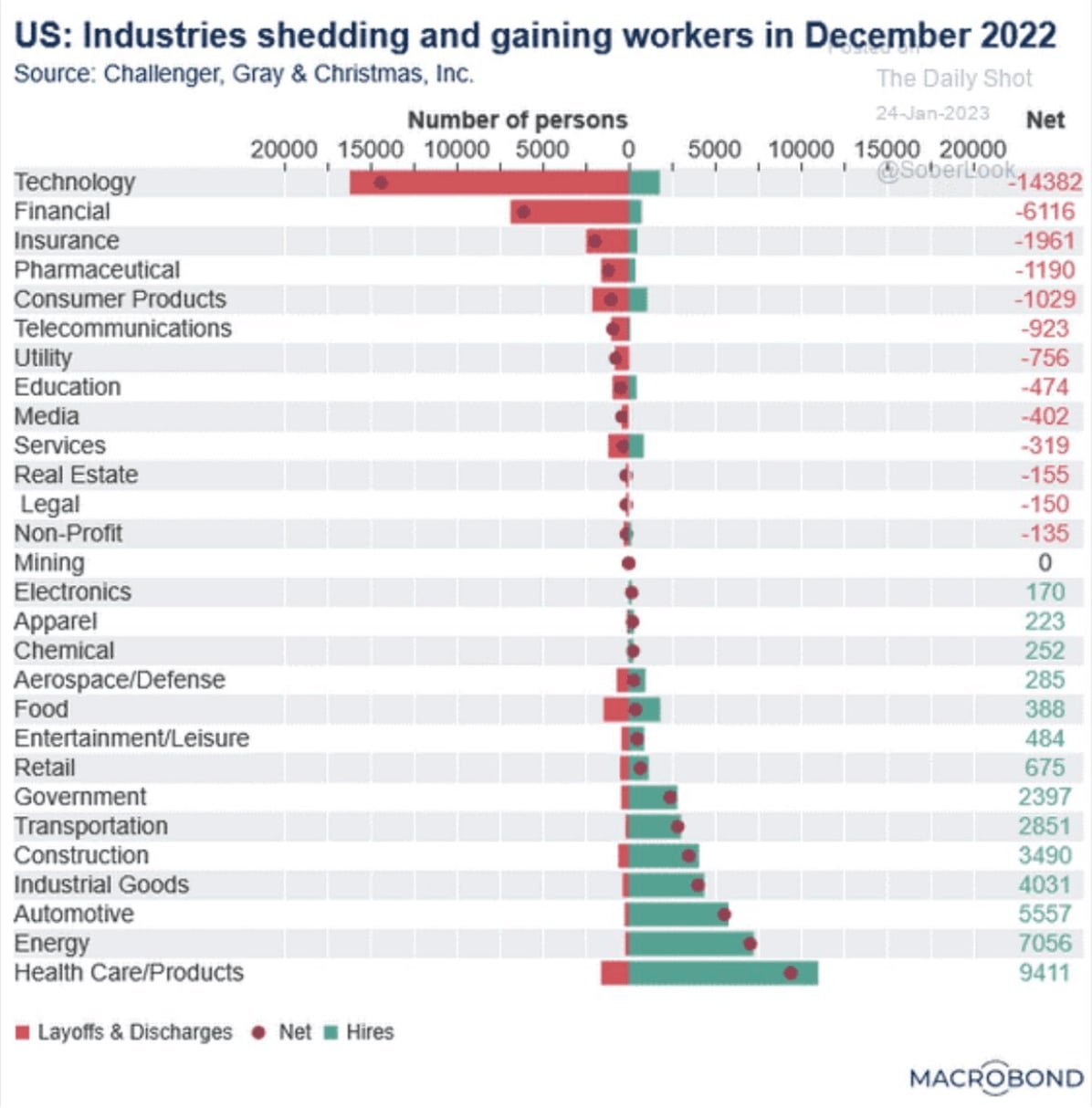 Project Updates: We have several projects ongoing, where is a quick update on one of them:
June Street, Hollywood:
we closed escrow on a 4-unit development project in Hollywood, CA in June 2020. Demolition started in January 2021. The project is built for rent, consisting of four three-story townhomes with rooftop decks. We are anticipating leasing these homes out in April. Once the project is stabilized, it will deliver a healthy return on investment.
How it started.......
Well because we are snowed in, I had to cancel my site tour and don't have recent photos. We are about 90% done. Below is a rendering of the project that will have to do for this month's post.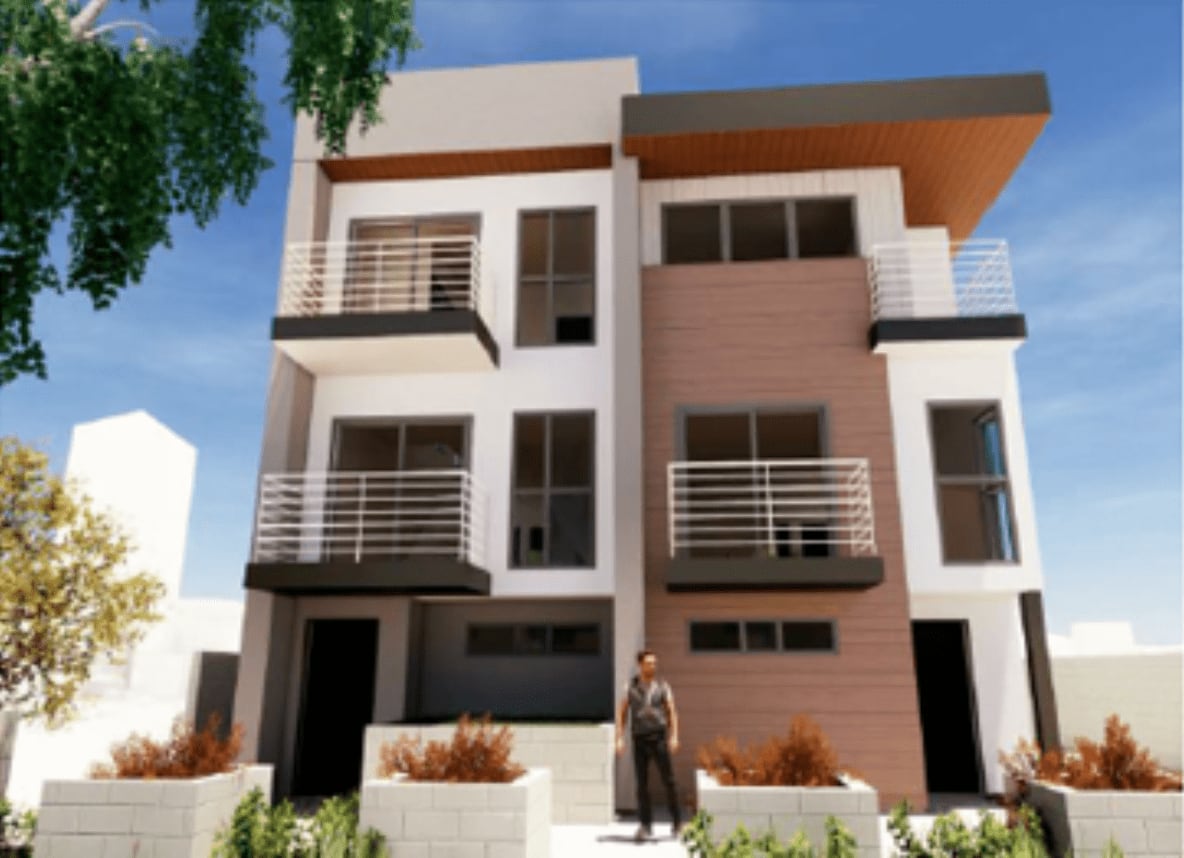 ---------------------------------------
What's The Good Word: The supply and demand dynamics are very different from 2008, as we have significant demographic tailwinds. As seen in the chart below, millennials are now the single largest age cohort in the US population, which is at the prime age for household formation. This paired with historically low inventory puts a fairly high floor on housing prices in desirable locations, with the one caveat being a severe recession could further limit demand for housing and lead to additional household deformation, in which people move in with roommates or back in with parents.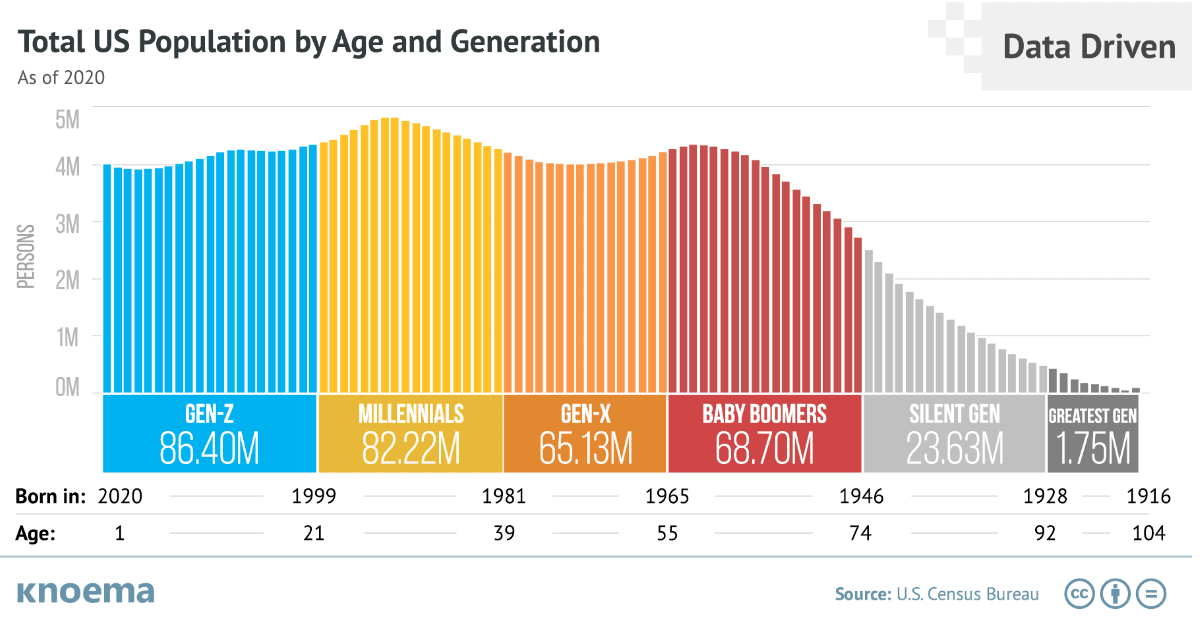 Something Smart from Someone Smart:
If vacant, lender-owned residential subdivisions sprawling across the desert suburbs of Phoenix and Las Vegas served as the symbolic "poster child" of distressed real estate during the GFC, then what will serve as this downturn's unfortunate counterpart?
Jordan Johnson, who is an executive at a nationwide real estate investment firm that focuses on opportunistic commercial real estate investments, thinks it will be the Downtown Los Angeles office market. Jordan was kind enough to write a guest blog entry detailing his thoughts. You can read his post
here.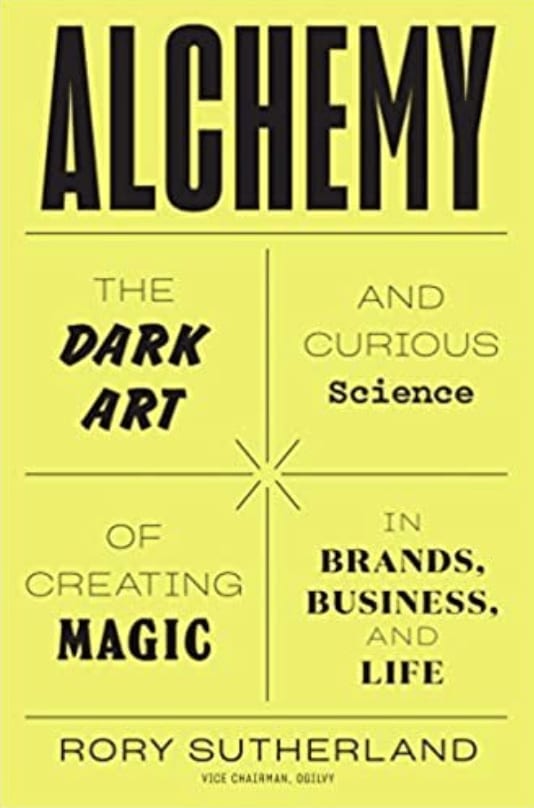 Book Rec: Alchemy, the Dark Art and Curious Science of Creating Magic in Brands, Business, and Life is an incredibly fun read by Rory Sutherland, the Vice Chairman of the world-renowned marketing and advertising agency. The book exposes quirks in human behavior and how irrational of a species we are and how that applies to all aspects of your life. Alchemy combines scientific research with amusing stories and case studies from some of the worlds most notable brands.
----------------------------------
Thanks again for reading. I hope this blog improves with time, and I would appreciate your feedback.
If there is anything you need: vendors, lenders, or other, please let me know. We have an extensive network of the best and brightest in the industry.
I geek off this stuff; if you want to grab coffee or chat about anything related to real estate, the market, or investing, please do not hesitate to reach out.
Lastly, if you found the above informative, please share it with a friend or drop me a line.